About 911 Restoration of Missoula
Meet the Owner:
911 Restoration of Missoula brings the fresh start attitude to every job we take on. Providing excellent customer service and high quality property restoration is an experience we bring to all of our customers.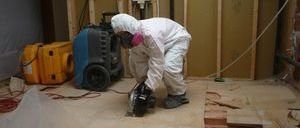 When floods come to Missoula, Montana, the team at 911 Restoration respond in full, repairing properties and being there in the customer's time of need.
When a customer has a minor water damage problem or a major disaster, they call 911 Restoration of Missoula because they know what type of service our company brings. Giving you peace of mind is our guarantee.
We strive to brighten the day of those afflicted by property damage. If you have a water damage scenario afoot in your home or business, then contact our experts with 911 Restoration of Missoula today!
Water Damage Prevention Tips From The Experts
Call any time, 24/7/365 and they will be there immediately for water extraction. With years of experience in such fields, Will Reed understands the need for professionalism and carries it with him on every job.
911 Restoration of Missoula offers the following tips as advice for homeowners facing leaks:
Do not try to fix it yourself – Water has a way of seeping into unseen areas, and without professional training and gear, you may end up with more trouble.
Hire a Professional – You want to know all excess moisture is fully removed, otherwise mold could grow in its stead, so have a professional check out the incident for you.
Have your home Inspected – It is a good idea to have a professional inspection biannually to ensure your home has not contracted mold or leaks. This will keep your home and your health in good standing.
Make sure to clean out your gutters before winter every year so that you can prevent any clogs from becoming overflows and the ice dams which can destroy your roof.
When you find leaks in your home, call 911 Restoration of Missoula for professional water damage restoration that always leaves the customer happy.
Don't let water invade your home without getting help from the best in the industry first. Contact our water damage team in Missoula with 911 Restoration of Missoula and let our experts help today!
Water Damage Restoration Is Key
We still remember the day 911 Restoration of Missoula received our first job. It was 11PM on a Friday, and there was a flooded basement. It was a catastrophe that needed to be dealt with immediately.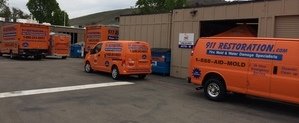 The basement was unfinished, so the flood only came in contact with concrete. 911 Restoration started the dry out upon arrival. We traced the incident back to a leaking hose on the hot water heater.
It helped that the tenant was aware of the situation. He sensed humidity on his first floor and called the landlord when he found his basement underwater.
The landlord called 911 Restoration of Missoula, and the rest is the historic first restoration job for our water damage company.
When you call 911 Restoration of Missoula, you receive the same 100% customer satisfaction, whether its property damage or carpet cleaning.
If your home or business is already amid a water damage event, then contact the water damage experts in Missoula with 911 Restoration of Missoula today!