Disaster Restoration Missoula
911 Restoration of Missoula, is here for homeowners for any matters that require home restoration, including pipe bursts, water heater failures, or any variety of flooding.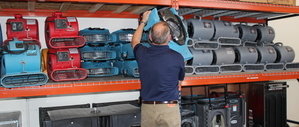 Our team are licensed and insured to handle any disaster thrown their way. We are available 24/7/365 with same day service and a response time of within 45 minutes.
The cleaning includes more too. The disaster restoration Missoula team can also restore your home after fire damage, which really includes water restoration, smoke removal, and odor eliminations.
Our disaster restoration Missoula team is the one stop-shop you need to fix all the problems you are experiencing. Give us a call for a solution tailored for any situation.
Certified Disaster Restoration For Problems Big Or Small
One of the most common types of disasters our technicians see in Missoula is due to strong winds and flooding. These events will just serve as an example as to what we can do for you.
Some important things to remember about water damage restorations:
The IICRC certification we undergo makes us equipped to repair and restore your home.
We know how to work with all the numerous building material. Your home will be in hands that are professional and capable of making it look like new.
In the case of strong winds, the damage is usually a result of something being picked up and flown into your home. A tree, for example, may tip into your living room.
In this process the numerous amount of hidden pipes in your home may become crushed, releasing gallons of water out.
For these reasons, we have a fast response time because if the disaster is not mitigated as soon as possible it will compound.
In the case of flooding, a homeowner should never come into contact with that area. Flooding, from storm or pipe burst, may contain high level of microbes that can get you sick. Instead, call us. We know exactly how to remediate flood damage, so that your house never develops mold or awful odors.
You can count on us to get there and vacuum out the water. Following that, we can reconstruct the home and make it better than it was.
Whether it is sewage, water, fire, or anything, count on us to do it all for you. The number one priory for us is your peace of mind, so call 911 Restoration when you need the best help in the business.
Water Damage And Disaster Restoration Professionals Who Care

The customer is like family to us, and when you join our team we look out for you anyway we can. As result we make sure to get you peace of mind that is dependable.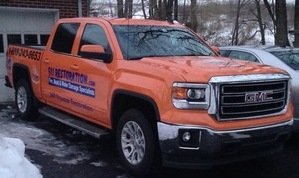 For example, we take care of you from the top down. The moment you call us we are out to you fast. Once there, we give you a free damage estimate.
You deserve positive professionalism in your time of need, so you get full informed consent. Every detail of the restoration process is outlined for you from start to end.
Knowing what to expect is how we empower you as a consumer. When you call us we answer, and any changes to plans are disclosed to you.
We go farther than that, too, by talking to your insurance company on your behalf. Not every disaster is covered by basic homeowner's insurance.
However, accidents are seldom contained to one particular spot, and in those events the damage done to that area may be covered. Our knowledgeable technicians will work valiantly to get that which you are entitled.
For a company that will work relentlessly for you, contact our water damage Missoula team with 911 Restoration of Missoula today!
Serving the communities of Arlee, Conner, Corvallis, Darby, Florence, Grantsdale, Hail, Hamilton, Stevensville, Sula, Victor, Bonner, Clinton, Condon, Frenchtown, Huson, Lolo. Seeley, Pinesdale, Stevvensville and surrounding areas.