Fire and Smoke Damage Restoration Missoula
911 Restoration Missoula, wants to help you get back on your feet after you have experienced fire damage.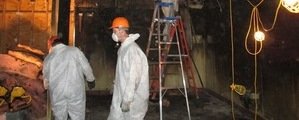 We aim to deliver a fresh start right to your door. Our technicians are IICRC certified. This means all your bases are covered in our restoration efforts. We will take the remains of the old and build something beautiful out of them. It is our guarantee that you will be on the path for a fresh start.
We know how to work with all types of furniture, flooring materials, and other items in your home.
If your home or business has recently been through a fire and smoke damage event and you want the best in the industry to take care of it for you, then contact our fire and smoke damage Missoula experts with 911 Restoration Missoula today!
Eliminating Fire and Smoke Damage Efficiently

The fire damage Missoula team aims to provide you long lasting solutions to any type of home disaster you experience. After a fire, you will be surprised to find ash, soot, and water spread out to areas where the fire did not occur.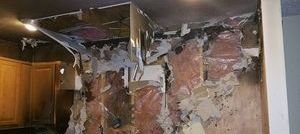 Everyone deserves a second chance, so you will get yours by:
You can reach us 24/7/365.
We will be at your home within 45-minutes.
Same-day service means things will be better, fast.
Total professionalism with all our work.
We always put the customer first with every job.
The reason for this is the manner in which smoke works. It will fill the container it is in, while spreading the debris. As a result, ceilings, couches, curtains, and other objects in your home can be covered in ash.
Now, you may be tempted to clean up some of the mess yourself, but we recommend that you wait for professionals like us. If you were to wipe away ash you will quickly notices that it will spread, burry itself deeper into items, and that you will need a lot of towels. Instead, give us a call.
Additionally, we arrive with every tool in our arsenal to bust odors and unsightly stains. We have the know-how to apply caustic chemicals to areas that lift all unbearable remains out.
Pick up the phone and contact our fire and smoke damage Missoula team with  911 Restoration Missoula. A brand new tomorrow is only a phone call away today!
Fire Damage Specialists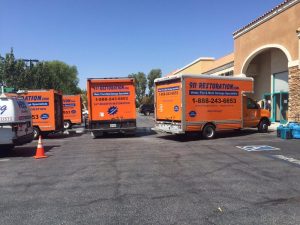 Our restorative work is geared towards long lasting relief for homeowners. In order to provide a streamlined experience, we will talk to your insurance company on your behalf.
In our years of experience we have picked up enough tricks of the trade, so we know exactly what the adjusters are looking for. The language used in talking to the insurance companies makes all the difference.
For example, they want to see details from all different angles, so we submit everything they are looking for, as to guarantee that you get every penny you deserve.
Trust that these methods are safe for your home and environment. Moreover, you can have faith that things will return to normal quickly.
Adding to that, we are brushed up on all major policies, and we work with all insurance companies. This means we work for you, and not them. You deserve a company that will walk with you.
We are all about leading our customers through support. If you are in need of our fire and smoke damage Missoula team, call 911 Restoration today!