Water Damage Restoration in Missoula
Water damage restoration is a job best left to the professionals at 911 Restoration of Missoula. We have years of experience dealing with disasters of all kind, from mold, water damage, flooding and all else. Our professional technicians are certified by the IICRC to help you with any issue you have.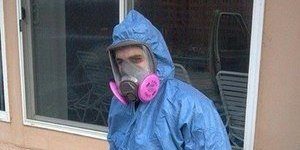 Missoula, Montana is freezing for more than half the year with snows starting as early as October and lasting until March.
While this makes a beautiful winter wonderland across the city, it can also create challenges for your building's infrastructure.
If rainwater is freezing in the mere seconds it takes to drop from the sky, the moisture in your pipes will surely follow suit.
There are a number of tips our water damage restoration Missoula crew can offer to make sure your property stays safe in the winter, such as insulating your pipes and leaving your heater on, but the most important piece of information is to call 911 Restoration at your earliest opportunity after leaks.
We will respond within 45 minutes to start the water removal process. The sooner moisture is absorbed, the better off your home will be.
If your home or business is already flooded from a pipe burst, water heater loss or any other means, then contact our water damage restoration Missoula team with 911 Restoration of Missoula today!
Water Damage Security Through All Seasons
Whether you are enjoying the cooling summer breeze as autumn approaches or embracing the warmth of the dawning spring, winter stretches its damaging limbs as far as possible in Missoula.
Clear your roof. Stopping ice from damming your gutters is vital to helping your roof make it through the winter months.
Turn off your water. If you take long winter trips, turn off your water main. While you are away, if a pipe burst occurs while the water main is open, the flow will not stop.
Do not DIY. Floods can be just as dangerous as fires, leaving mold and bacteria in their wake, so rely on the professionals to restore your home after floods.
Our water damage restoration Missoula team knows that even the earliest snows can create ice dams and roof damage, while the last snowmelt can work its way into your home.
In order to better serve the community and stay true to the Fresh Start Attitude of always putting the customer first, our team has compiled a list of powerful preventative techniques to stave off the effects of cold in your home.
If you keep these thoughts in mind throughout the winter, you should be able to enjoy the snow days from October to April without worrying about your property.
Don't let water damage seep into your home unexpectedly. Contact our water damage Missoula specialists with 911 Restoration of Missoula today!
Unfinished Basement Water Damage Situation
The day we opened the doors to 911 Restoration of Missoula is the day our first call came. A renter arrived home at 11pm on a Friday night to find his basement submerged in water. He contacted our water damage restoration Missoula professionals and his quick thinking is what saved his building.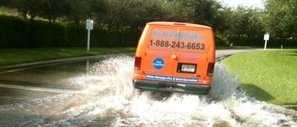 We provided same day service arriving within 45 minutes of the call and set up the latest drying technology to start pumping water from the area.
The fact that the basement was unfinished was a blessing and a curse. On the one hand, there was no carpet to replace and no furniture to dry out. On the other, the concrete absorbed the flood, which can be a much bigger job.
Putting our skills to use, the water damage restoration Missoula service we provided rid the basement of all moisture and made this tenants living space safe again.
A cursory investigation found that a faulty water heater hose was the cause of the damage. The owner of 911 Restoration says the take away here is to "Replace your water appliances and accessories about once every 12 years or so to ensure the hoses do not rupture."
If you have any such disaster, call our water damage team in Missoula with 911 Restoration of Missoula for expert care and services!
Serving the communities of Arlee, Conner, Corvallis, Darby, Florence, Grantsdale, Hail, Hamilton, Stevensville, Sula, Victor, Bonner, Clinton, Condon, Frenchtown, Huson, Lolo. Seeley, Pinesdale, Stevvensville and surrounding areas.