Water Damage Missoula
911 Restoration Missoula
Will Reed, the owner of 911 Restoration Missoula, recounts his 15 years in carpet cleaning as, "rewarding, but still lacking in bringing people the peace of mind that I intended to instill."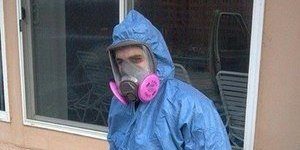 "Now my customers only need to call one team that does it all for them," he explains. And Will really means his team will do everything you need. Even filing your insurance claim. You deserve care that is affordable and reliable.
Therefore, you get restoration that is the most available in the industry with our:
Licensed, bonded, and insured technicians for guaranteed help.
Available 24/7/365 with a 45-minute response for all emergencies.
Same-day service means your fresh starts begins immediately.
Homeowners would call him for minor water damage and disaster cleaning, while they were delighted about the cleanliness they were still distraught, as they needed to get another company to come for repairs.
Then one day he decided to become a full service provider, which is why he founded 911 Restoration Missoula.
The fresh start is something Will thinks every homeowner in Missoula deserves. A home accident does not have to leave you with irreparable damage. The fresh start attitude is just a small way we show you exuberant positivism. The other way we show you things will get better is with excellent service.
Call 911 Restoration for the fresh fix your home needs today!
Water Damage Restoration
Our water damage Missoula team specializes in water damage, flooding, water heater failures, and other liquid incidents, but that is because a lot of disasters accompany it.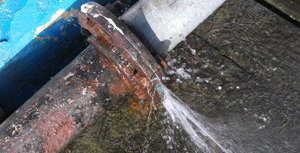 Whether it is a pipe burst, flood, wind damage, or a roof leak, there are plenty of ways in which excess moisture can get into your living space.
Therefore, we have become disaster restoration masters.
Will Reed and his gang have become IICRC certified.
Therefore, their hands on care is a mix of sophisticated restoration techniques alongside the utilization of the most advanced restoration technologies.
If your home of office location is already amid a flooding crisis, then contact our water damage restoration Missoula team with 911 Restoration Missoula for help today!
Disaster Restoration
With heavy blizzards, and over-powering gusts of winds, there is room for a lot of ways in which a disaster can occur. Fret not; however, as 911 Restoration Missoula is only a phone call away.
We will respond to the call with every tool needed for the job. But that is not all, as we even cater to the emotion needs of our client as well. We understand that you have a life to life. School, work, kids, and errands.
So, we will work with your schedule, and with extreme haste, so that you can start living your life like normal.
We know how to do it all for you, so we just ask you to fill out some paper work, and we will handle the rest.
Call our disaster restoration Missoula team for the best disaster restoration available today!
Fire Damage Repair
When we say our team knows how to do it all, we really mean it. Our restoration crew comes with thermal foggers, wet vacuums, and caustic solutions to get all remains of a fire out of your home.
One reason we do not recommend cleaning it yourself is that you may bury soot deeper into porous material instead of getting it out.
See, smoke is just a combination of ash and soot that gets lifted up into the air. Upon impact with home material it becomes deposited into it. For this reason, special equipment is needed.
One cannot simply scrub it off as that action breaks it apart and forces it deeper into what it lays on.
Our team has the training needed to get odor and stains off, so give our fire and smoke damage Missoula team a call for the simple solutions we will provide you today!
Sewage Backup Restoration
911 Restoration Missoula also specializes in sewage backup cleaning and sanitation. This type of event is known as a category 3 water damage occurrence.
To contrast it, a pipe burst is a category 1 because it is clean water with no microbes. So, as black water (raw sewage) can make you sick, then you need to call us.
We will remove the waste quickly and professionally, as it is imperative to the health of your family and home. We then will get the microbes out using the same techniques that we use for smoke removal.
If your home is in need of professional sewage backup Missoula experts, then give us a call today!
Mold Removal
911 Restoration offer a free visual mold inspection. Now, most homeowners may ask if we can test the air quality, which we will, but getting it analyzed by a clinical lab is what we would charge you for.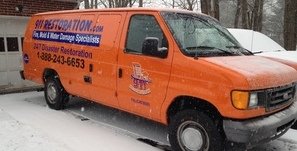 But there are very few instances that you would require testing, as not every mold species is cataloged. The time in which testing might be required is if you have a serious respiratory infection. But even then, you will likely have simple respiratory inflammation.
This results in flu like symptoms and irritated eyes. For this reasons a visual confirmation suffices. If mold is not visible, then it is not enough to cause any need for remediation.
But when you do need mold removal, count on our mold removal Missoula team to be there for you. Our fungal decontamination job is one of the best out there because we understand the nuances that it demands.
For example, at the slightest change in air pressure a mold spore can dislodge itself from the colony. When this happens it can root itself elsewhere, which is why we quarantine the area we are working in.
Setting up a sealed area with the use of antiseptic covering allows any stray spore to be eliminated upon impact. Then we set up an inflow and outflow ventilation system with air scrubbers. This further allows the rest of your home to be filled with freshness while we remove the mold.
This is just one small way in which we can get you back to freshness.
If your home or business location is already smelling musty, then you may have a fungus infestation and you should give our mold removal Missoula technicians with 911 Restoration Missoula a call if you need help breathing easier today!