Mold Removal Hamilton
911 Restoration Missoula is the fresh start home restoration company that believes in providing homeowners with honest mold remediation and water damage services around the clock.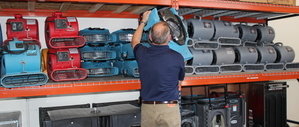 Our mold removal Hamilton pros are available 24/7/365 in order to provide homeowners with quality home restoration work that will always make your household look as good as new.
Mold growth is the direct result of excess moisture within your home, which could be caused by a leak, flood or excessive condensation.
When you encountered mold, fungus and mildew within your home, it needs to be addressed right away.
To make sure that mold does not spring up after you experience a water disaster, our Hamilton mold eradication team will respond within 45 minutes of receiving your call.
We know how urgently mold growth and water damage needs to be addressed, so you can count on our Hamilton fungus extraction experts to offer you same day service for all water-based disasters.
Call our licensed, insured, and bonded Hamilton mold remediation technicians when you need fast and efficient water and fungus mitigation.
We Provide New Beginnings Through Mold Remediation
When you notice a fungus issue, it's vital that you ask for help right away. Once we arrive, we will conduct a free home inspection to look for all traces of mold and to find the cause of the water damage.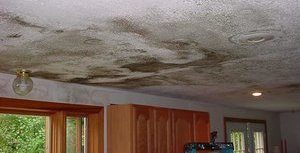 Here are some things to consider:
Our IICRC certified Hamilton fungus removal specialists use top-of-the-line mold removal equipment.
We do this to check for fungus, such as infrared cameras to check for any signs of excess moisture and humidity.
If our sensors indicate bright red it means heat sources are present, while blue means cool spots are located.
If our inspection notices a lot of blue areas throughout your home it could be an indication of excess condensation and moisture.
With all of our experience in the field, we know that where there's moisture, there's usually mold.
Once we figure out the extent of the work that needs to be conducted, we can inform the homeowner to ensure that we are all on the same page with the restoration process.
If your home is already amid a fungus nightmare, then call our mold removal Hamilton team with 911 Restoration Missoula and we can get you on track to a fresh start today!
You Can Count On Us To Administer Proper Mold Removal

We never cut any corners and will always perform the necessary remediation services by using the proper techniques, such as lining the room with plastic so we can easily remove the mold growing on the affected area.

We also make sure to create a closed-air system that will help us cycle air to dry the area more effectively and get rid of moisture.
To remove mold spores effectively we use eco-friendly, caustic chemicals that will thoroughly clean surfaces without causing any further damage to your home.
Homeowners should also learn how to detect mold on their own in order to consistently keep a health home. Check for black spots on surfaces like the walls and ceiling and a musty smell throughout the property.
Mold can become a serious structural threat because of the deterioration it can cause and it can pose a risk to your health.
Call our Hamilton fungus remediation experts with 911 Restoration Missoula to perform the remediation and water damage repair, so you can stay safe and let us do the work that needs to be done make your home look as good as new without you risking your safety.