Mold Removal Bigfork
In order to make sure that every trace of fungus is accounted for and cleared out of your household, homeowners need to call the mold removal Bigfork pros at 911 Restoration Missoula right away.
We know how important it is to act fast when it comes to mold remediation, especially because of the problems the substance can potentially cause, such as:
Structure damage

Rot

Musty smell

Unappealing look

Headaches

Coughing

Sneezing

Rashes

Breathing issues
When homeowners discover water damage in their home, they should know that mold is usually a bi-product of that invading moisture.
To best assist you, we stay available 24/7/365 to take your calls. Our service agents are standing by to dispatch mold removal Bigfork crews immediately, getting them to your home at your earliest convenience.
Our IICRC certified mold removal Bigfork unit has many years in the home restoration industry where they have dealt with mold infestations on a regular basis, so you can be confident in our services when you hire us.
So, call us as soon as you notice any signs of mold, fungus and mildew and you can be sure you will receive the most competent mold removal services in the industry.
Water Damage Can Accelerate Mold Growth
Our mold removal Bigfork techs want homeowners to be aware that if their property has recently been effected by a flood, leak or toilet overflow, then their home is susceptible to experiencing a mold infestation in that affected area.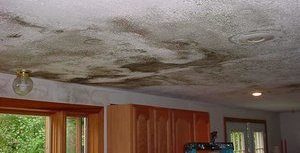 Getting that water damage repaired quickly is critical to preventing mold growth, which is why we offer same day services for all water-related emergencies.
Our technicians will even help out with all of the insurance paperwork that is involved in this process too.
When you hire our mold removal Bigfork experts, we will arrive with all the equipment necessary to begin the eradication process.
We also always bring our water removal and drying equipment to every job, so we can immediately begin dehydrating the area.
Give our Mold Removal Bigfork technicians with 911 Restoration Missoula a call the moment you undergo a water disaster, and we will give you a free visual mold inspection to check for fungus growth today!

When It Comes To Mold, Your Health Is Our Biggest Priority
Our mold removal Bigfork professionals know that mold likes to live in dark, damp areas, so more often than not, homeowners usually do no see it growing in plain sight.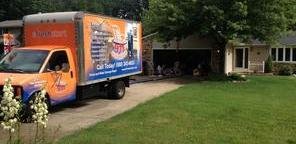 Sometimes you can actually feel the effects of mold before you see it growing inside your home. When you breath in mold spores, it can cause headaches, sneezing, coughing, itchy eyes and, in extreme cases, respiratory issues.
Our mold removal Bigfork team puts a huge emphasis on customer service and professionalism, and we always strive to put the customer first.
By clearing the mold out of your home quickly and thoroughly, we hope to better ensure your safety and keep the structure of your home in tact.
Call our mold removal Bigfork staff at 911 Restoration of Missoula today, and you can be sure that you will get the most competent services in the industry.