Mold Removal Bonner
If your home has recently undergone water damage, you need to immediately call the mold removal Bonner team at 911 Restoration Missoula so they can give you a free visual mold inspection.
Our mold removal Bonner staff are trained to implement a comprehensive system of remediation, including:
Water damage restoration

Moisture extraction

Thorough drying techniques

Sanitization

Spore removal

Drywall replacement

Vapor Barriers

Air filters and purifiers

Mold testing

Cleanup services
Once we are on the scene we will be able to determine the extent of the infestation. This way both the homeowner and the repair workers know exactly what needs to be done in order to get your home back on track.
We keep our phone lines available 24/7/365, making it possible for you to schedule an appointment for a free visual mold inspection virtually any time.
You can trust that our IICRC certified mold eradication technicians have the experience and skills needed to make your home a safe environment again, so call our mold removal Bonner agents today!
Keeping Your Safe From The Effects Of Mold Inhalation
Living with mold can be harmful to those living inside the home with the substance. Not only does it cause damage to the structure of the house and the items inside, but it can cause residents to come down with health issues.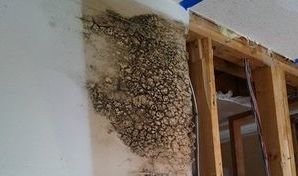 Mold spores can cause people to begin experiencing health issues, such as:
Wheezing

Asthma

Coughing

Headaches

Sneezing

Itchy eyes

Skin rashes
Our mold removal Bonner specialists are licensed, bonded and insured to eradicate even the most extreme mold infestations without contaminating the rest of your home, or those living inside.
We use top of the line equipment, such as professional grade vacuums, air filtration systems, vapor barriers and air purifiers. Getting your home sanitized is our main goal, because that way we can ensure your safety and prevent future fungal growth.
Call our mold removal Bonner pros today and we will do what it takes to make your home a healthy living space.
We Will Extract Fungus From Your Home With The Utmost Professionalism
Keeping you feeling calm and safe throughout this entire ordeal is our main focus when you call us to remediate mold, fungus and mildew from your household.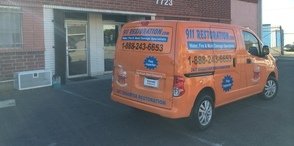 We understand that it can be overwhelming to learn that there is a potentially harmful substance living in your walls, but you can rest assured that you have come to the right place for help when you call us.
Staying as accessible as we can to homeowners is one way we show how dedicated we are. We want to be able to answer any questions you have, the moment you have them.
Leave the dirty work to us, and all you need to do is think about you and your family throughout this time. It is our duty to make sure your wellbeing is in tact from start to finish.
Call our mold removal Bonner unit at 911 Restoration of Missoula today and we will make sure you get affordable, fast and efficient fungal damage restoration services today!