Mold Removal Corvallis
When you begin to notice signs of mold growing in your household, then you can count on the mold removal Corvallis experts at 911 Restoration of Missoula to get things cleaned up quickly.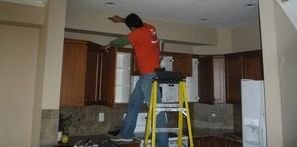 Living with mold can be damaging to both the structure of the home and the health of the people living with it.
Fortunately, our mold removal Corvallis professionals know exactly how to locate and eradicate every trace of the substance thoroughly, implementing comprehensive services that include:
Water damage restoration

Moisture extraction

Thorough drying techniques

Sanitization

Spore removal

Drywall replacement

Vapor Barriers

Air filters and purifiers

Mold testing

Cleanup services

Vacuuming
We know that it is necessary to work fast to lessen the impact that the fungus has on your health, so you can count on us to do just that.
Our office representatives are available 24/7/365, making it possible for you to call our mold removal Corvallis team around the clock to make an appointment with our team for a free visual mold inspection.
We Make Mold Eradication Look Easy
Mold and fungus are prone to living in parts of the home that are not in plain sight, so homeowners need to be aware of the other signs to look for that can notify you that it is invading your space.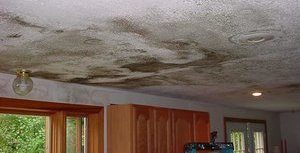 With so many years in the industry, our mold removal Corvallis experts have both the experience and the skill set needed to thoroughly clean every corner of your home.
If you can't see dark patches on any surfaces of your home, then you might be able to smell the mold.
Our mold removal Corvallis professionals want you to be aware of the distinct musty smell that fungus has, so if you notice it, you probably have mold growing throughout your household.
We are meticulous with our procedures, because we make it our top priority to leave your home looking and feeling like it has never been affected by fungus or mildew.
Call our mold removal Corvallis team when you have a feeling mold removal is necessary for your household, and we will go the extra mile for you today.
Our Mildew Removal Team Will Help You Every Step Of The Way
Besides getting your home cleared of all traces of mold, we also care about providing you with the most thorough customer service in the industry.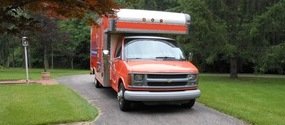 Conducting this level of customer care is something our mold removal Corvallis staff strive to accomplish at all costs.
We will do our best to constantly prove that dedication to you and your family, because we know it can seem overwhelming to learn that  your home has become overrun by mold particles.
Our mold removal Corvallis technicians are here to reassure you that everything is going to better than it was before the mold ever took place.
We have many years of experience implementing mold cleanup, so call our mold removal Corvallis agents at 911 Restoration of Missoula today and we will get your living space completely sanitized.