Mold Removal Seeley Lake
Our professional mold removal Seeley Lake team with 911 Restoration Missoula is a licensed, insured, and bonded company that practices the best mold removal in your area.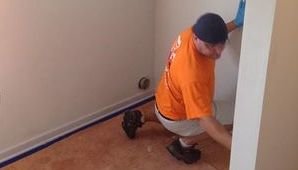 No one performs restoration work better than us! We work with all insurance companies and have the latest gear to ward off mold permanently.
911 Restoration Missoula has completed thousands of mold removals in the past. When you know you have mold in your property, never hesitate to inform us quickly.
The faster we react to the mold infestation, the quicker we can have it removed for good from your property.
Whether you are a homeowner or run a small business, our mold removal Seeley Lake team will move mountains in eliminating fungus from your property.
We provide a full-range of service for all our clients in Seeley Lake who may have mold in their property. Call us to get your free visual inspection for a mold removal Seeley Lake job today!
Quick and Responsible Mold Removal Team
Our tools and techniques make us the best mold removal Seeley Lake team in dispatching mold cases from our client's property no matter where it is, or how big the infestation.
Some important things to remember about mold removal and water damage:
All of our technicians are certified and pass the industry's highest standards, making each water damage restoration job we perform fast and efficient.
We have cameras, protective body suits, and moisture meters that can read information pertinent to mold growth.
Our staff can operate them under all conditions with ease. We have been trained to use these tools to removal mold colonies fast and efficiently.
Not only do we believe that the customer is always right, but we also see that the customer deserves the best mold removal team for their lovely home.
We work with all insurance companies and health departments to give the restoration job proper documentation and coverage.
These agencies are informed so they, too, can also monitor the proceedings of the mold removal.
Removing mold is our specialty. Call us now to have an expert restoration team work on removing mold from your property today!
Mold Removal and Water Damage Restoration Professionals
Our company works from bottom to top in making sure water damage is reduced dramatically from our client's property, whether residential or business.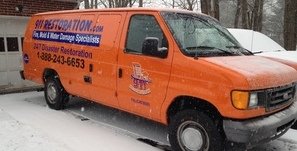 We figure out what the source of the problem is, and then isolate it from the target area. You do not have to do anything just sit back, relax, and watch while we restore your property back to full health.
We envision only the best for our clients and will go to great lengths to achieve success for them. We are articulate in the field of restoration, having been a key industry player for years.
The IICRC certification recognizes us as a legitimate source of mold removal Seeley Lake restoration work, a company which treats the client as more than just a customer and like a neighbor.
911 Restoration Missoula is geared toward professionalism. We keep our lines open 24/7/365 to answer water damage restoration queries from the people of Seeley Lake.
By making communication as accessible as possible, we maintain our close and professional working relationship with our partners.
If your property is already smelling a bit like fungus, then call our mold removal Seeley Lake team with 911 Restoration Missoula for a mold removal job today and we can guarantee a great tomorrow to your property today!