Water Damage Bonner
If your home has been affected by a leak or a flood, you can rely on the immediate help of the water damage Bonner team at 911 Restoration of Missoula, because we are open around the clock.
Our water damage Bonner technicians are IICRC certified to provide you with the most comprehensive system of remediation in the industry that includes the following services:
Moisture extraction

Thorough drying techniques

Sanitization

Toilet overflow sanitization

Pipe bursts remediation

Washer hose bursts correction

Mold and fungus infestation cleanup

Water heater leak repair

Fire sprinkler malfunction restoration

Flooded basement water removal
We urge homeowners to contact us the moment they discover water damage on their property, which is possible because our service agents are available 24/7/365.
In order to assist you as quickly as possible, our water damage Bonner staff guarantees to arrive within 45 minutes, because we never want to make you wait long for assistance.
Once we are on the scene we will conduct a free home inspection to be able to determine the full extent of the damage, so call us today and we will get your home back on track right away.
We Will Keep You Safe From The Harmful Effects Of Mold Growth
Fortunately, our water damage Bonner agents know exactly how to eradicate fungus, mold and mildew. We take all infestations very seriously, because when you are living with mold it can be harmful to everyone living inside the home.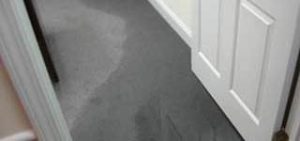 Sometimes when water damage is left unmitigated, it can lead to other issues, with mold growth being one of the main side effects.
When you breathe in spore you may begin experiencing allergy-like symptoms and  other respiratory issues, such as wheezing, coughing, headaches, sneezing and skin rashes.
Our water damage Bonner specialists use top of the line equipment, such as professional grade vacuums, wet vacs, air filtration systems, vapor barriers and air purifiers to eradicate even the most extreme cases of mold growth.
We work thoroughly and meticulously in order to clean your household without contaminating the rest of the property. Our main goal is to sanitize the area in a timely manner.
Call our water damage Bonner pros today and we will go the extra mile to turn your home back into a safe environment for everyone living in your home.
Professionalism Throughout The Mold Removal Process
It can be overwhelming to learn that you have a potentially harmful substance living in your home with with you, so when our water damage Bonner crew arrive on the scene, we immediately let you know that everything is going to be ok.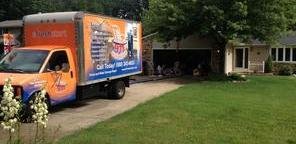 Keeping you feeling safe throughout this entire ordeal is something we take very seriously, and our water damage unit hope to do this by providing you with around the clock customer service.
By being so accessible to our customers we aim to prove our dedication to you and this entire process.
We want you to feel comfortable asking us questions the moment you have them, that way we can immediately squash any concerns you may have.
Call our water damage Bonner techs at 911 Restoration of Missoula today and we will make sure you get affordable and fast fungal eradication services today.