Water Damage Clinton
The water damage Clinton team with 911 Restoration Missoula is here to provide you peace of mind if it has been taken from you in the event of a home disaster.
We are equally as capable to get you back to normal after a fire or any other event.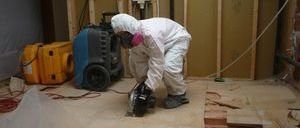 No matter when it happens, we will be there for:
Available 24/7/365
Same-day service
45-minute response time
Free Home Inspection
911 Restoration Missoula aims to provide you with a fresh start after water damage. We have undergone the intense courses to be IICRC certified for all forms of restoration work. Our repertoire includes the ability to fix fire damage, mold, and sewage backup.
We will support you from the technical to the professional aspect. Even if you are not sure if you are having difficulties because of water, call us for a free verbal damage estimate today!
Avoiding Roof Leaks and Water Damage

With an average rainfall of six inches peaking in May, it is pivotal that homeowners ensure their roof is working in unison in leading water away, so that you can stay dry all year long.
Some things to remember:
Before the heavier rain comes in spring, get a whole season ahead of it in the summer to prepare.
Ensuring that your shingles are not damaged and that the roof has no leaks is the first step.
For this it is best to contact your local roofing company to come out and check on it.
It is easier for these repairs to happen then.
Moreover, ensure that every aspect of your roofing system is in the best shape that it can be.
This includes gutters and downspouts. During the fall they can become clogged from debris and leaf litter.
Installing a wired-mesh grate will help filter out larger particles, so that cleanup and maintenance becomes easier.
By avoiding roof leaks, then you avoid the need for our water damage Clinton team to go out there.
This means never requiring mold removal, sanitation, and roof restoration.
If you experience one, then trust in our know-how to get you back on your feet, fast.
We never want you to experience a home accident as a result of lack of maintenance, so follow this advice to staying disaster free from the top to the bottom.
If your home is already flooded from a pipe burst, water heater loss or any other means, then contact our water damage Clinton team with 911 Restoration Missoula today!
Roof Repair, Flood Cleanup, and Water Damage

The water damage Clinton team at 911 Restoration Missoula is prepared to give you a fresh start when you need one most. One of the top reasons, we can think of, as to why you should call us is that we are IICRC certified.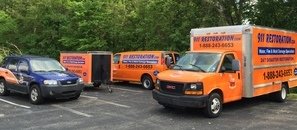 You are pretty much covered in regards to any disaster you are facing because we combine our years of experience, with our intensive training, and the latest restoration technologies to provide you the fresh start that you are entitled to.
On top of that, we arrive to every job site with the tools needed to address any type of superficial or hidden damages that may arise. Most people may think it is too much, but the field work we have seen only solidifies that water will invade the most remote corners of your home.
Whether you need dehumidification, water removal, or structural drying, we will do it all. Every second we spend at your home is used to its full potential. If you add that up to our years of filing insurance claims, this just means that you save big bucks on home restoration.
We will file your insurance claims too because we are here to support you through the emotional aspect as well. If you need the best care from our water damage Clinton team then contact our experts with 911 Restoration Missoula today!