Water Damage Corvallis
The water damage Corvallis team with 911 Restoration Missoula is here for you. Count on us to be there night or day, rain or shine, and even on holidays.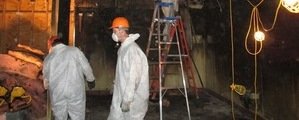 When it comes to bringing you a fresh start we always have to be on call. We never want you to undergo any type of disaster, but when one does happen call us.
You get help from a team that is licensed, bonded, and insured
A 45-minute response time combined with same-day service is how we show you we care.
24/7/365 availability because disaster does not take a day off.
Our water damage Corvallis technicians know that the best way to mitigate the amount of damage that a water invasion can cause is to get on top of the work to solve it quickly.
This is why our water damage Corvallis team can be at the site of an accident within 45 minutes to start saving the day.
If your home is already amid a flooding incident and you want the help of the best water damage Corvallis team in the business, then contact our experts with 911 Restoration Missoula today!
Water Damage and Pipe Burst Prevention
Corvallis experiences more extreme weather patterns than the rest of Missoula. Although there is less precipitation, there are still many occurrences of flooding and water damage.
Things to consider about water damage prevention: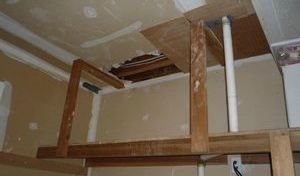 These are almost always unavoidable, but there is one frequent accident that a resident can skip entirely. That is pipe bursts due to cold fronts.
Statistically, the probability of one occurring from October to April is likely. The mean temperature is about 45 degrees F then levels out to below 30 degree Fahrenheit until about February when it starts to climb up.
Even when it gets to above the freezing point of water, which is 32 degrees F, the uneven distribution of insulation in your home can still leave exposed pipe susceptible to a freeze over.
For this reason, we recommend that all homeowners prepare themselves for the winter. Now, one of the simplest tricks out there to saving money on a heating bill is to put on extra layers of clothing instead of cranking up the thermostat.
While, this does use less electricity you will eat those saving later on when a pipe burst occurs. For this reason, we strongly recommend that you keep the temperature of your home to above 50 degrees F.
Sometimes this is not always possible, especially in homes designed with too much surface area, and walls that are not thick enough to provide additional insulation.
Therefore, another simple solution is to provide an insulating sleeve to the exposed pipes or provide a heat lamp to any pipes running in basements or cabinets.
For smaller water lines, such as those that lead to sinks, then leaving a faucet open should provide enough relief to keep them thawed out.
In the event of an accident we recommend shutting off the water to limit the amount of water than be let loose. After that, call the water damage Corvallis team at 911 Restoration Missoula. We will be out there fast providing you a fresh start today!
Water Damage Can Happen to Anyone

911 Restoration Missoula technicians go through years of training and field work to ensure Corvallis residents that we will restore their home from any mess they experience.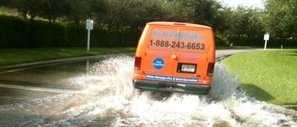 Our water damage repair team have undergone Water Technicians Restoration (WRT) training from the Institute of Inspection, Cleaning, and Restoration, which makes us IICRC certified.
This means we have the capabilities to combine the know-how alongside the sophisticated tools to bring you a reliable restoration solution. We can make your home look like new from fire damage to mold removal, and more.
Take this example of how we got a homeowner to better than normal after they experienced sewage backup. On a summer's day we received a call from that sewage was seeping out of a homeowner's sink.
Because the situation was dangerous, as backup is category 3 water (that contains microbes), we arrived within the hour with everything we needed to sanitize her living space.
As soon as we got there we were able to remove the pooling backup, and then treated the space with a solution that eliminated the germs and mold spores, as to avoid any future complications. Then we began to look for the source of the problem.
The amount of knowledge gathered from years of hands on work allowed us to immediately investigate a hunch we had. Sewage backup is mostly always a result of root invasion. We cleared the tree that was causing the problem, and we patched the pipe right up.
It was a fresh fix this homeowner was in need of, and it was one that the water damage Corvallis team was happy to provide. If you are in need of the same restoration services, then give us a call!