Water Damage Florence
Water damage does not have to be something that drastically effects your home, especially if you have the water damage Florence team with 911 Restoration Missoula nearby.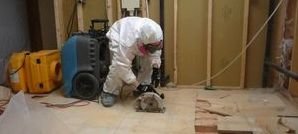 Whether cracks in your roof cause water to leak inside or a room is flooded due to a pipe burst, removing water from a home is a situation that requires immediate attention.
The Florence water removal operation has years of experience in this industry and are trained in innovative water damage restoration techniques.
They know how to prevent mold from growing and how keep the structure of the home intact. Responding to an emergency within 45 minutes of receiving your urgent call is the best way to stop these residual occurrences.
We also keep offices opened 24/7/365, where we have service agents standing by waiting to dispatch restoration crews around the clock.
We understand that a fast and efficient water extraction performance is the only thing keeping your home a fungus-free area.
The Florence flood cleanup agents provide a free visual mold inspection and use advanced drying and cleaning equipment to clean up emergencies involving a burst pipes, washing machine floods and sewage overflows.
Florence Water Damage Specialists
Our water damage Florence pros has plenty of experience dealing with all forms of water disasters, so we know what it takes to get your home back to normal after a flood.
Our Florence water remediation members are able to provide help with the following situations:
Flooded crawlspaces
Pipe bursts
Toilet overflows
Fire sprinklers
Ruptured hoses
Roof leaks
Water heater floods
Plumbing disasters
Our water damage Florence service agents know how to rectify any water-related emergency, and they hope you will call them as soon as you discover one on your property. We uphold professionalism during all disaster renovation jobs, offering same day service to every homeowner.
Call our licensed, bonded and insured Florence flood removal staff when your home is flooded with water, so we can begin extracting water from your property.
Water Extraction from the Best
In order to avoid consequences and health problems from floodwaters, sewage backups and mold, call our Florence leak detection techs right away.

Once our IICRC certified Florence plumbing experts arrive, they will conduct a free home estimate before beginning the job in order to make sure everyone is on the same page.
We will then file your insurance claim for you, handling all the paperwork and communication in order to get you the most coverage possible.
In addition to working with all major insurance companies, we make sure to consistently have competitive prices.
Optimal customer service is our main priority, and our Florence water damage technicians do all they can to be there for you when it counts.
When you realize that water has leaking into your home, call the water damage Florence specialists with 911 Restoration Missoula so they can give you a fresh start today!