Water Damage Lolo
When homeowners or businesses encounter troubles with a pipe burst, water heater failure, or even a flooding situation, they rely on the skills and expertise of the water damage Lolo team with 911 Restoration Missoula to take care of them properly.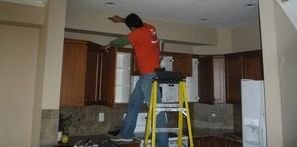 911 Restoration Missoula offers the following benefits:
We work with your insurance company to get you an affordable solution.
The team is licensed, bonded, and insured, so you can trust us.
We are available 24/7/365 with same-day service.
45-minute response time, so you get aid quickly.
Our goal is to get you on a fresh start. That is our guarantee that your peace of mind will be restored to you.
You deserve to breathe comfortably, and live confidently in your home. Any type of effects from water damage will not even be detectible once we finish our job.
If your home is already amid a flooding situation, then contact our water damage Lolo experts with 911 Restoration Missoula today!
Preventing A Water Damage Roofing Accident
The water damage Lolo team has one mission and that is to provide you peace of mind. There are one of two ways we prefer to do this, and we want it to be in the preventive phase. If you never have to call us as a result of a home accident, then that is preferred. Plus, this will save you on time and money, so allow us to give you this helpful advice.
Here are some important things to remember about water damage restoration and prevention: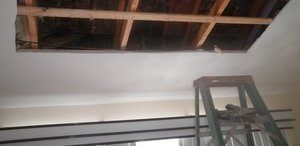 Now with about an average of 7-10 inches of snow from November to February, there is plenty of abuse that your roof will experience. It is primarily there to protect you, but now it is your turn to help it aid you in staying dry.
Actively maintaining your roof in the winter will prevent the occurrence of an ice dam. These happen as a result of the snow in the middle of your roof melting due to the heat radiation from your home, and because that area is well insulated. Once it becomes water, it flows to the outer edges were it refreezes. This will happen all winter long until a make-shift dam will be created from the layers of ice. From the outside, it will appear as if icicles are on your gutters.
These need to be cleared as soon as they occur. A simple way to avoid this is by providing more insulation on the outside edges, so that the water can continue to melt off. But a more cost-effective manner is to get all the snow off your roof throughout the year. If not, then the pooling water that does not refreeze will eat away at your roof until a ceiling leak and a mold infestation occurs.
If you already notice signs of water damage such as discoloration, crumbling sheetrock, or a pungent odor, you need our professionals to help. We will be out there fast with a sensible solution that you can rely on, so give our water damage Lolo experts with 911 Restoration Missoula a call today!
An All-in-One Water Damage Restoration Solution
We would like to share a story with you about how our IICRC certified water damage Lolo team responded to an urgent pipe burst call. Take this as a small example regarding what we can offer you as a company.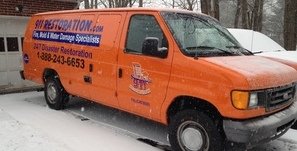 One cold winter evening we received the call of a distressed resident. She had experienced a pipe burst, that froze almost immediately, but then the increase in pressure resulted in another burst. With the urgency of the situation in mind, we made it out there fast to get the homeowner back on track.
Upon our arrival, we quickly shut the water off in the home. This is something we recommend all homeowners do in the event of a burst. This can prevent another one from occurring while simultaneously curbing the amount of damage the initial burst can cause.
After clearing the debris and removing the stagnating water, we then set up dehumidifiers. These things work by pulling moisture from the air, so that things like mold cannot begin festering. It was exactly the type of solution the homeowner was in need of. On top of that, the type of damage was covered by her home insurance, so we were able to bill the company and not her.
She got peace of mind faster than how quickly the accident happened. If you are ever in need of this level of service, then give our water damage Lolo team with 911 Restoration Missoula a call today!