Water Damage Pinesdale
911 Restoration Missoula knows exactly how to handle it's semi-arid climate that causes exceptionally snowy winters that have the ability to cause water damage to your home.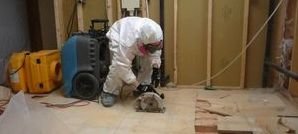 When you are experiencing a water related emergency the Pinesdale water extraction crews know that time is of the essence. They guarantee to get to your home within 45 minutes of receiving your urgent call, that way you never have to wait long for assistance.
The Pinesdale water removal team has years of experience in the home restoration industry, so customers can rest assured knowing they hired the best in the business when they hire us.
Even though we are expertly trained in remediating all types of home disasters, our specialty is mitigating water damage.
Our entire operation is licensed, insured and bonded, so you can feel confident when you work with us that you are hiring true professionals that will do everything they can to protect you throughout this process.
If your home or business is already taking on water from a pipe burst or any other means, then don't wait for it to grow mold too. Contact our water damage Pinesdale team with 911 Restoration Missoula today!
Treat Water Damage Quickly to Prevent Mold Growth
We've seen it all, from completely flooded kitchens to full scale mold infestations, so if you have floodwater damage and think fungus and mold maybe growing, call our Pinesdale flood cleanup crews so we can give you a free visual mold inspection.
Left untreated water damage can manifest in problems with mildew, mold and fungus. Leaving these substances in the house can not only lead to structural problems with the home, but they can become a health hazard, causing:
Difficulty breathing
Coughing
Itchy Eyes
Headaches
Wheezing
Skin rashes
Sneezing
It is important that you don't try to eradicate the mold yourself. The Pinesdale water damage remediation specialists have the gear necessary to safely clear the mold from your property.
Using hazmat suits, innovative water extraction equipment and drying technology, our Pinesdale water detection techs will completely remove the water damage and the mold, making your home a safe, clean environment for your family.
Our Leak Repair Crews Want to Help You Get Through Water Damage

We don't want homeowners to worry about the repair costs when it comes to recovering from water damage. In order to alleviate the stress, we give free home estimates, consistently offer competitive prices and work with all major insurance companies.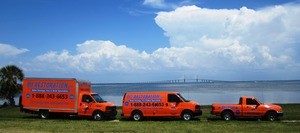 The Pinesdale water damage staff wants to do all they can to save you as much money as possible.
The water damage Pinesdale techs are well aware of the risks that homeowners in the community face, so they make sure to keep their offices open around the clock, 24/7/365, with service agents constantly standing by to take your call.
We will communicate with your insurance company to work out the details of your policy and get your deductible down to a minimum.
Let the Pinesdale flood remediation experts save your home and possessions from water. Call us today for efficient water damage Missoula mitigation services in your home or business today!