Water Damage Ravalli County
Ravalli County, Montana is home to 40,0000 residents strewn across a number of small towns, each with their own customs and cultures, but when disaster strikes, this county bands together with the help of Will Reed at 911 Restoration Missoula to return houses to normal.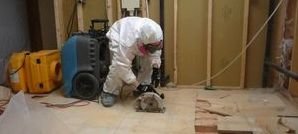 We are proud to be a part of the community and a contributing factor of water removal, mold remediation, and other disaster restoration services.
Will is a Montana native that continues to grow his business through expanding his knowledge of property repairs so he can further give back to the good people of Ravalli County.
He started with a successful carpet cleaning company, but when he saw the need for water damage Ravalli County services, he jumped at the opportunity to create a 911 Restoration franchise in the area.
With his IICRC certificate and extensive training, he is ready to take on your floods at a moment's notice. Call our water damage Ravalli County staff when you find leaks in your home and Will will be there within 45 minutes.
Water Damage in Ravalli County
Floods occur in Ravalli County because it is a Valley between the Sapphire Mountains and the Bitterroot mountains. When thunderstorms hover in the area all the precipitation runs down the mountain and into buildings.
The addition of hail and other winter storms only strengthens the chance of moisture entering your home.
Luckily, our water damage Ravalli County crew has the latest drying technology to remedy such a mess before it gets worse with the appearance of mold spores and other similar issues.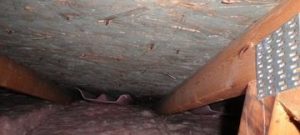 Because the winter months are particularly brutal to properties in Ravalli County, Will Reed offers these tips to keep your own house a winter wonderland:
Insulate your plumbing and leave the heater on
Shut down the water main and have friends check the property when taking long trips
Shovel your roof and keep gutters clear of ice and leaves
The winter temperatures here are almost certain to cause pipe bursts if they are not properly addressed as the cold settles. Our water damage Ravalli County technicians know how dangerous a pipe burst can be, spraying high pressure water deep inside your drywall.
Therefore, we recommend insulation and endless heater use to keep them warm.
If you are leaving town for the winter, shut off your water main so that, should a pipe burst occur, there is no water to flow from the break. In addition, you want to schedule regular visits to keep an eye on the house should a problem occur while you are gone.
Finally, ice dams can be a real problem here. The best way to avoid these pesky challenges is to shovel ice off your roof before it can solidify and to clear your gutters of foreign objects to keep melting water running away from your building.
Follow these tips from our water damage Ravalli County experts and your home should have no trouble in the winter. If you do find a leak, call 911 Restoration as soon as possible to start the water extraction process.
Do Not DIY For Flood Damage
We understand there are very capable handymen in Ravalli County. However, water damage is not a job you want to do yourself. Depending on where the water is from and how long it has sat, there could be hazardous consequences.

A leak that runs for more than a day will likely be surrounded by mold, a fungus that creates a hostile breathing environment.
Beyond the ancillary affects, toilet overflow or outgoing sewage breaks introduce black water to your property, which can lead to rashes and disease.
These types of effects are all mitigated by our expertly trained water damage Ravalli County specialists and their full hazmat gear.
To sweeten the deal of working with Will Reed and the rest of 911 Restoration Missoula, we offer the best customer service.
We understand the effects floods can have on a homeowner and make sure to treat you with respect throughout the process.
If your property is already submerged, then contact our water damage Ravalli County team with 911 Restoration Missoula and see how our same day service Fresh Start can bring your home back after any water damage today!