Water Damage Seeley Lake
When it comes to taking on the challenges of a pipe burst, water heater malfunction, or even a ceiling leak, there is no one more capable, trustworthy, and prepared than 911 Restoration Missoula owner Will Reed, and his water damage Seeley Lake team.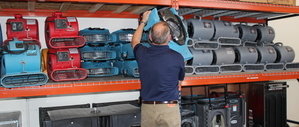 Solving the variables presented by a pipe burst scenario take both skill, and know-how and this is why Will and his water damage Seeley Lake crew are licensed, bonded, insured, and IICRC certified to handle any form of water intrusion.
"When it comes to fixing water damage related events, my team and I can be anywhere within 45 minutes to get the project started," Will says. "And this gives us the ability to mitigate most of the damages in these situations so that mold and other effects don't set in."
Not only can Will and his water damage Seeley Lake team get to the scene rapidly to begin working, but they can also be anywhere a situation springs up, and any time with crews available around the clock 24/7/365 for just such emergencies.
Don't let your home become flooded with the category two water from a pipe burst or any other scenario. Contact Will and the water damage Seeley Lake crew with 911 Restoration Missoula and get all of your challenges solved today!
Water Damage Prevention Amounts to Simple Maintenance
Will and his water damage Seeley Lake team know all there is to about the best practices for ameliorating the effects of such situations after they have occurred, but they are also highly proficient at preventing such circumstances from materializing in the first place too.
"My staff and I field calls every day from people who are just trying to learn from the best about all the ways to keep their home or business safe from damage," Will says. "That is why we spent some time and developed a list of ways that people can keep their property safe and sound through anything."
Make sure to keep the air temperature in your home above the freezing point to avoid pipe burst situations. These can be extremely damaging and costly to fix as well. Paying slightly more on your heating bill can save a bundle in the long run.
Inspect the hoses, connectors and fittings on your water-based appliances to spot any small nicks or wear and tear that can grow and expand into a full out rupture when put under pressure. A hose is cheap and easy to replace, but water damage can be quite a challenge.
Take the time to trim the dead branches around your property so that they don't fall onto your home when heavy rain or snow hits. Doing this can keep a branch from impaling your roof and allowing water damage to seep inside.
Don't forget to clean out your gutters and downspouts before the start of the winter season. This will keep clogs for forming barriers that can allow ice dams to form. An ice dam can devastate a roof line in only a single season, and when this happens, water damage is close by.
"This list comprises the major sources and solutions to water damage in homes and businesses," Will says. "But there are plenty of other ways to keep a home protected, and if people have questions about things that aren't listed here, they should undoubtedly give us a call to find out more."
If your home or business is already experiencing a water damage event and you want the best there is to take care of the challenges for you, then contact Will and the water damage Seeley Lake crew with 911 Restoration Missoula today!
Ice Dam Causes Massive Ceiling Leak and Water Damage
Will and the water damage Seeley Lake team have been taking on all different forms of restoration challenges for their entire careers, and this is how they knew precisely what to do when called out to a recent ice dam ceiling leak challenge.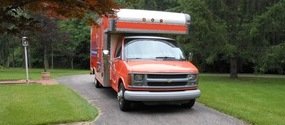 "We got a call from a concerned homeowner about a huge leak that was flowing down her wall from the ceiling," Will says. "And when we got to the property we saw an ice dam that went from the second story roof all the way to the ground."
Will and his water damage Seeley Lake team knew instantly that this was the cause of the ceiling leak and water damage inside the home.
"When an ice dam occurs it tends to spread apart the layers of the roof that keep the outside elements on the outside," Will says. "Water expands when it freezes and this has a profound ability to put pressure on the roof materials and expand them as well. When this happens, a ceiling leak isn't far off."
Will and the water damage Seeley Lake crew got straight to work chopping away the ice dam, cleaning out the gutters and downspouts, and taking out the soaked drywall in the ceiling.
When the job was complete Will and his team even helped out with all of the insurance paperwork to take as much off of the plate of the homeowner as possible.
If your home is being adversely affected by a ceiling leak from an unstoppable ice dam, then give Will and the water damage Seeley Lake team with 911 Restoration Missoula a call and let them take care of the ice dam, and all of the restoration work too!